How to create a new Proposal document
1. Click into the product that you would like to create a Proposal for.
2. In the configuration tab, click on the 'Add Form' button and select 'Quote' as the form type.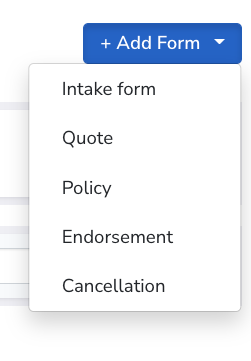 3. Add a name for the Proposal document in the 'Quote Name' box.
4. Click on 'Question Group," then "Create Questions"
5. Click 'Add and Map Form' to add a PDF document and map any questions from the Product to the new Quote Proposal document.